The IFA 2015 will soon be the site of many new announcements in the field of new technologies. Thus, LG will unveil the most elaborate model of its range of Android tablets, the G Pad II 10.1.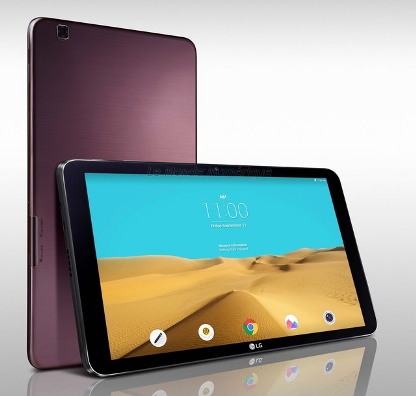 It was a moment that the South Korean manufacturer had not done evolve its offer in respect of touch pad where their eternal competitor, Samsung already offers many models with screen sizes ranging from 7 to 10 inch and in different formats.
The new tablet LG G Pad II 10.1 wants to be a decidedly multimedia model based on a 10.1-inch screen and displaying a Full HD 1920×1200 pixels. For maximum efficiency, it incorporates the screen sharing function between two applications to use them simultaneously, an option that is also found on the latest Samsung tablet.
It also has a Reader Mode which allows adjusting the backlight of the screen in order to offer, according to the manufacturer, readability for digital books in particular. The tablet is powered by Android 5.1 Lollipop with pre-installed Microsoft Office and storage space for up to 100 GB on the online storage service OneDrive during 2 years.
From a purely technical point of view, the G Pad II 10.1 has a Qualcomm Snapdragon 800 processor clocked at 2.26 GHz with 2GB RAM and 16GB internal storage expandable via a micro SD memory card. It embarked two sensors of 5 MP digital camera at the back and 2MP front. It is equipped with a battery with a capacity of 7400 mAh. It has Wi-Fi,
Bluetooth and supports 4G to stay connected anywhere.
Side dimensions, it measures 254.3×161.1×7.8 mm and weighs 489 grams.
For now, LG has not disclosed the date of marketing or the final price of G Pad II 10.1 but we know that it will be available in shiny bronze.