Depending on your requirements, there are many types of hosting available. You can opt for Dedicated hosting, Shared hosting, Reseller hosting, and VPS hosting. If you are unsure which type of hosting will best suit your needs, it is advisable to consult a specialist.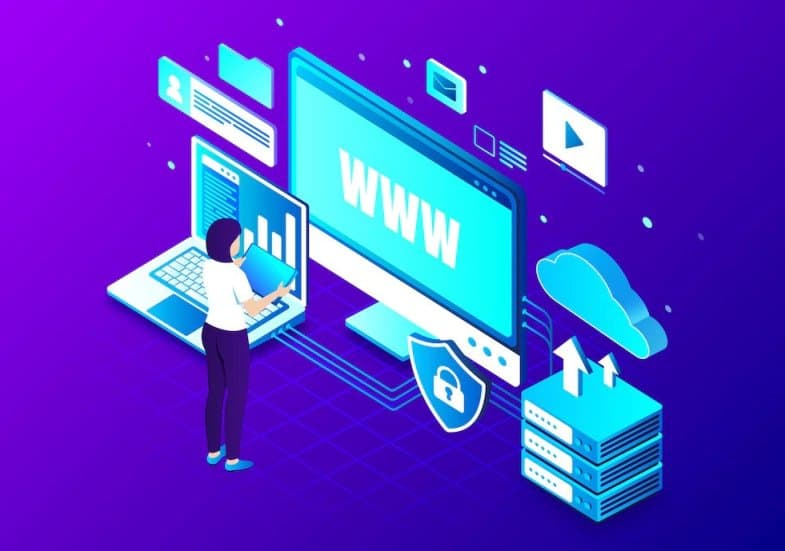 Shared Hosting
Choosing the right hosting solution for your website is an essential step for online success. Shared hosting is a common choice for small business owners who want a low-cost way to host their websites.
Shared hosting allows multiple websites to be hosted on one server. It allows users to create websites in less than five minutes without the expense of a dedicated server. This type of hosting is also a good choice for people who aren't technical experts.
Shared hosting providers will monitor your website to ensure that it's performing well. They'll also ensure that your server isn't putting you at risk. They may also cap how many visitors your website can receive.
Shared hosting is a good choice for sites that don't have a lot of traffic, or for sites that don't require a lot of memory or CPU power. However, shared hosting can be a bit sluggish if your site has high traffic.
Shared hosting providers will provide you with a control panel that lets you manage your website's content. They will also provide you with tools to manage email, your domains, and more. Some providers also include an SSL certificate, which acts as a visual reassurance to visitors.
Dedicated Hosting
Dedicated hosting is a great option for a variety of applications and workloads. Compared to shared hosting, dedicated hosting offers more features and greater scalability. You can customize your server and choose between several different operating systems, content management systems, and database types. You also get a higher level of security and performance.
Dedicated hosting plans can cost as little as $60 per month to thousands of dollars for a single server with premium components. While dedicated hosting is more expensive, it provides users with a better value for their money. It also offers more flexibility, which is especially helpful if you are a small business owner with a growing business.
Dedicated hosting is a great solution for websites with high traffic. This is because a dedicated server allows you to better manage your resources and control your site. You can also set up a powerful spam filter. You can also choose from several different control panels, which are designed to make running a web application easier.
VPS Hosting
Compared to a shared server, a VPS hosting plan gives you more flexibility, more resources and more control over your environment, as you can see with KnownHost. VPS hosting is more scalable and allows you to add more websites to your server without compromising the performance.
A VPS hosting plan offers you guaranteed server resources. It includes CPU, RAM, and dedicated storage. You also get root access to the server. You can install applications, customize the server space, and select the decor.
VPS hosting is often preferred by web developers and experienced sysadmins. It also allows you to run your own operating system and use your own software. It also gives you full root access to the server, allowing you to install complex applications.
VPS hosting is ideal for websites with heavy traffic. It can also provide better security and transaction security. A VPS will reduce your risk of identity theft and security breaches.
An eCommerce website needs to ensure a stable environment. This includes processing online payments and storing sensitive data. It also needs to ensure that its environment is fast. It is important to choose a host that provides a fast, secure environment. It is also important to choose a provider that provides easy backups.
Read: Cloud computing and dedicated servers: what to choose?
Reseller Hosting
Whether you are an entrepreneur starting a new business or an established web developer looking to expand your portfolio of services, reseller hosting is a good choice. Reseller hosting allows you to offer hosting services to your clients with minimal operating costs. It is also compatible with the latest technologies.
It is a web hosting service provided by a hosting company. You can set up a hosting package with your own company name and sell the services to your customers.
Reseller hosting allows you to use one control panel and one billing system to manage your customers. You can also set restrictions on the important features on your account. You can also rebill your clients for services that are more valuable than the price you initially charge.
Reseller hosting is a common service offered by agencies, freelancers, and other organizations that need hosting for their websites. It's a great way to boost profits without investing in expensive server software or hardware. It's also a great way to manage the back-end of your business.