IOTransfer 3 is an excellent iPhone and iPad manager that transfers all your videos and photos instantly. It can be done between PC, iPad, and iPhone. Without the help of iTunes, you can take the back up of your pictures on your computer or laptop. The best thing is about this iPhone Transfer Software is you can now share and retain all your special moments instantly anywhere, anytime. You can even manage your albums on your own. Additionally, with the help of this incredible IOTransfer 3, you can delete all your photos at a time to get some space.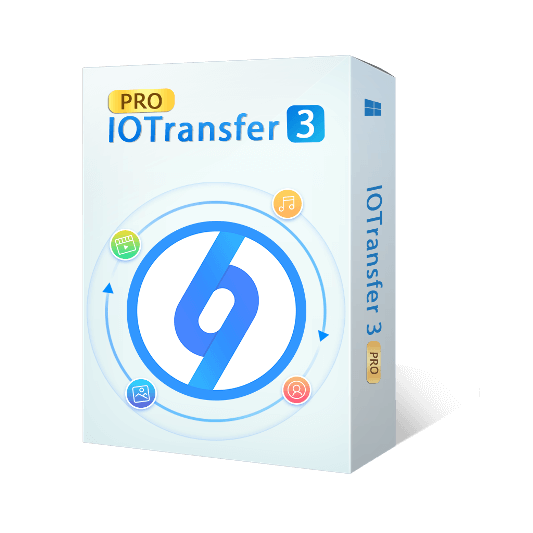 The best features of IOTransfer 3:
You can now manage your iPhone contacts effortlessly.
You can do the batch transfer of your iPod, iPhone or iPad contacts and take a back up on your PC or computer.
Now you'll never lose touch with your close friends because you can import contacts from your PC.
Operating System Requirements: Windows 7/8/8.1/10
Other Minimum Requirements: Supported iPhone, iPad, and iPod touch running iOS 8.3 or later.
Now let's check out how to manage your albums.
How to manage your iPad or iPhone albums
At first, you have to display iCloud photos and camera on iOS devices. It'll be based on your albums. You can now create, delete or edit your iPad or iPhone albums from your computer quite easily. You can even access the photos on iPad, iPod, and iPhone directly from your PC. The best thing is you can view images in any form including small, medium and large sizes with the details.
Transfer photos between iPad, iPhone, iPod or PC
With the help of IOTransfer 3, the batch transfer of pictures is possible. You must have captured various special moments with your friends family. You can save all those memories and if you want to enrich the album don't forget to import images from your computer to your iPad or iPhone.
How to get space in your iPhone or iPad
With just one click delete all your pictures or some specific pictures and get more space. You don't have to delete them one by one. Instead of that, you can try the option, Bulk Delete. Your memory issue in your iOS device will be solved with just one click.
Apart from these features, IOTransfer comes with various other exciting features. Let's take a look.
Video Converter
Sometimes people like to listen to music and don't want to watch the video of that particular music. In that case with the help of IOTransfer, you can effortlessly convert video into audio or other formats like AVI, MP4, FLV, MKV, MP3 and so on. You can even transfer them in a hassle free way. In short, now you can enjoy the highest quality videos with the help of the Video Converter.
Wireless Phone Transfer
If you want to transfer music, videos or photos without using iTunes or USB cables, then wireless iphone transfer is the ultimate solution for you. You can do it if you are connected with WiFi. You can safely manage your iPhone, iPad, and iPad with the help of this excellent iPhone Transfer Software.