The firm Harman Kardon specializes in speakers and HiFi audio equipment, has put on sale two new receivers for audio/video, models AVR 3700 and AVR 2700 for high-end consumer market.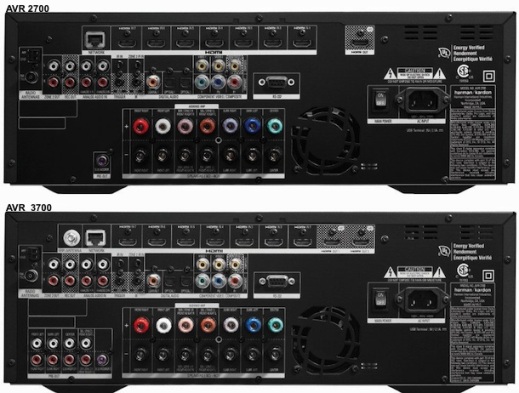 If you want to build a good system of 'home theater' nothing better than having one of these AV receivers that are to receive, decode, process, amplify and transmit audio and video signals from multiple sources.
An 'all in one' with wide range of audio/video inputs to be connected consoles, CD/DVD players, PC games, Blu-ray, multimedia equipment or Blu-ray, and as well as audio outputs for your speaker system and of course the video for the big screen in your home.
The models that we present today Harman Kardon are not the best to begin with (by price), but the same signature features economic models and other companies such as Yamaha, Pioneer, Sony, Denon, etc, have multiple models for all budgets. High budget in the case of these HK with prices that rise respectively to 999 and 799 dollars for the AVR 3700 and AVR 2700.
General features, include support for 7.2 audio systems and 125 watts of power per channel of AVR 3700, audio decoding Dolby TrueHD and DTS-HD Master Audio, 4K and 3D video.
As good receivers that are worthy, have breadth of connections by highlighting the eight HDMI inputs with support 3-D, Deep Color, CEC and Audio Return Channel.
Its feature Ethernet, Wi-Fi, DLNA 1.5, are compatible with AirPlay and can be controlled by an application that is available for smartphones and tablet computers from Apple and Android.
That said A/V receivers and high performance quality for the user who wants a premium device for their home theater equipment.
If budget is going, reminds us that there are 5.1 very interesting models from 250 dollars which together with a good set of speakers (in kits or separately) give you very good time in the living room of the home, or better in a dedicated space if have a chance.