If you take less than the old as the Polaroid cameras, you should not worry that just came out a camera that directly from the inspiration of classic Polaroid cameras that were able to give us the picture revealed few seconds after taking it.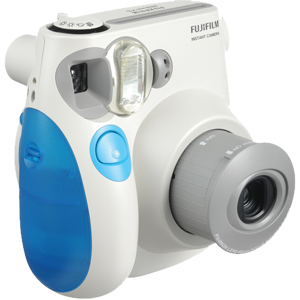 We present the Polaroid Fujifilm Instax Mini 7S, a great camera for immediate printing. With this you will forget larger cameras, memory cards and everything, always with that touch "oldschool".
If you like the retro and you want to get away from the digital technology; this is your chance to win with this great camera that will be a great alternative for giving gift or as a treat to yourself.
Surely many that will read this and that you had never input a camera of this style capable of giving you the newly taken photos, without having to wait for the print or that you disclose in any specialized house. If you like to go prepared 79.95 euros.