Screen Size: The Cupertino firm has finally increased their phone's screen star and endowed it with the Retina Display technology.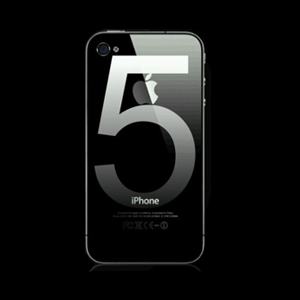 However, are 4 inches enough? The flag of the smartphone competition have dimensions significantly higher and the industry has grown accustomed to mobile users with larger, with a minimum standard of 4.3 inches. We have the Galaxy S III, with 4.8 inches, the Nokia Lumia 920, with 4.5, the HTC One X, with 4.7 or Sony Xperia with 4.5.
Cameras that do not shine: The iPhone 5 is provided with a rear camera iSight of 8 megapixels and 1.2 front of 25% smaller than the iPhone 4S and outlet speed has increased by 40%. It has also included innovative features like panoramic shots, face detection of up to 10 people and the ability to take pictures while flames. However, its properties are quite fair when compared with the PureView technology of Nokia's models like the Lumia 920 or the 808 PureView.
The cost of storage: Its have extra space to store things on the iPhone 5 comes out of a peak. Without SD card slot or SD view (course) Apple has decided to charge 100 euro for each new stage of internal storage. The sixth generation of the Apple phone can go for $200 with 16 GB of memory, but if we want it with 32 or 64 GB there is to spend 300 or 400 dollars. Some will say that this is not new and there is also the option of iCloud storage in the cloud. But let's face it; is it so expensive flash memory?
Nano SIM: When all smartphone manufacturers have begun to adopt micro-SIM cards as standard, Apple again separated and embrace a new format: nano-SIM. This can be uncomfortable for classic clients of the firm that have been changing their phone for new course or who want to move to Apple from another company.
Lightning: The new smartphone connector requires a considerable outlay. The new smartphone connector requires a considerable outlay. Cable adapter for Lightning have prices ranging between 30 and 40 dollars. Bearing in mind that MagSafe 2 adapter salts for approximately 10, it is a question of a too high quantity. But in a few weeks, it will be necessary to pay to connect the iPhone 5 to old Apple peripherals and that these are not obsolete.