Antec, one of the greatest in the technology sector, has launched its new P100 ATX case, equipped with Quiet Computing technology and heiress of the award-winning design worn by the Performance One series of the company.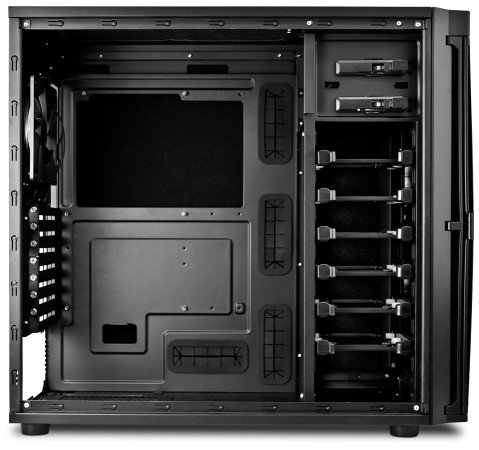 Below you will find a complete overview of its main features:
Style in Quiet Computing design with high density material to reduce noise.
SCS Technology (Smart Cooling Solution) 5 x 120 fan of 5 x 120mm mounted with two Antec FDB fans with high silent performance of 120mm pre-installed.
Design of two layers: steel side panels and foam to mitigate noise in the system.
Front bezel in two layers and double-hinged door: opening up to 270 degrees.
Cable grommet with holes for routing.
Up to 7 expansion slots.
Up to 2 5.25″ Antec Tool-less disk drives.
Up to 7 3.5″ and 2.5″ Antec Tool-less drives. Removable disk drive.
Air filters of the front panel and source (PSU) without removable and washable dust.
Front panel I/O with 2 inputs USB 3.0 and 2 USB 2.0, audio in/out (input/output).
As we see this is a very interesting choice, given its good price-performance ratio. Already available in the market with a price of 95 euros and comes with three years warranty.