After presenting iPhone 6 in two versions: 4.7 and 5.5 inches, Apple made the highlight for closing the event to showcase its Smart Clock Watch with a design that resembles one of the versions of the iPod Nano, with square touch screen made of sapphire crystal.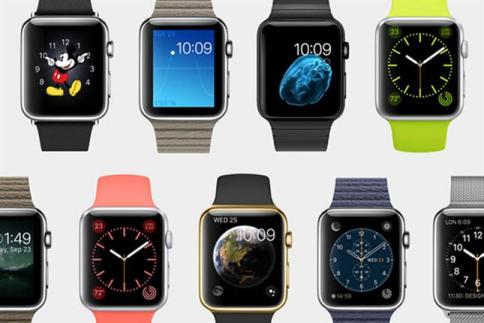 At the back features a number of sensors on the bottom to record various vital signs such as heart rate and keep track of the user's physical activities. It will only be compatible with all three versions of the iPhone 5 and two of the iPhone 6 and its operation does not differ with respect to other models on the market, offering its on-screen notifications and alerts showing the iPhone.
A distinctive feature of the Apple Watch is in the synchronization display of the images marked as Favorites in the Mac or the iPhone.
Two sizes, Three finishes
Also, the Apple Watch is available in two sizes and three different endings, known as Watch, Watch Sport and Watch Edition.
Apple Smart Watch will have multiple options to customize the screen with various materials such as leather and steel. Also, the smartwatch will also feature a special edition of gold plated, and will cost from $349 in its initial configuration, available in early 2015 in the United States.
With this smartwatch, Apple points to a potential market of 200 million users, according to forecasts announced during presentation to a market. But it is located on another segment than competitors (the Pebble and multiple computers with Android Wear from Samsung, Sony, LG and Motorola, among others), which are priced ranging between 150 and 250 dollars in the United States.
As the Moto 360, Apple Watch is charging by induction, although using a magnetic connector rather than a static base.
Touchscreen and Buttons
Regarding performance, interaction with Apple Watch is not limited only by its touch screen of sapphire crystal, combining multiple interactions with special touches (the difference between a simple touch and a stronger pressure), lateral crown (which is both a button and a knob), and through the built-in microphone of the watch, as it has incorporated Siri.
Smart Watch will have its own application platform, known as WatchKit to link applications and create interactive notifications; and add the feature Apple Pay, the service of mobile electronic payment company announced the iPhone 6 and iPhone 6 Plus.
It is possible to give commands to Siri and reply by voice or using some predefined answers; the device analyzes the text of messages attempted to determine whether the answer may lie in a specific word.
It also works handy short-range (to speak with other watches from the company) and has a tool that allows you to share drawings on your screen, the user's heart rate and other things…