Apple is testing the integration of the professional social network LinkedIn in the new version of its mobile operating system iOS 7. According to the source code of the first beta of the platform, as stated 9to5Mac, the code is similar to that already used by the Cupertino Company to integrate Twitter and Facebook.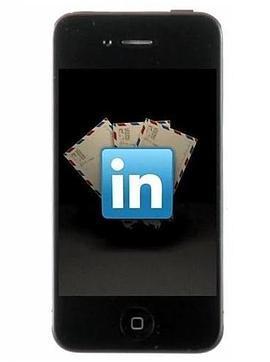 The references also indicate that users can easily post content such as internet links, or via iOS apps. Apple introduced iOS 7, the new version of its mobile operating system, in its annual developer conference. The Cupertino showed a completely revamped version in design and some new features for functionality.
The iOS beta 7 is now available for developers to test failures and even to bring new features to the system. The final version will not arrive until fall. Being in beta, not everything that has so far been seen in iOS 7 is final. It is even possible that the date on which the final version is released Apple surprised with new features. One of them may be the integration with social networks, in addition to the already existing Twitter or Facebook, specifically with the LinkedIn network.
As has been verified by the developer Hamza Sood through the source code of the first beta of iOS 7, this new version could count with native integration of the LinkedIn network. At present it is unknown whether this integration with LinkedIn is final or be a feature that will disappear after internal testing.
Similar situations have occurred in previous versions of iOS. In 2010, Apple tested in the beta version of iOS 4 integration of Facebook, but the two companies failed to reach an agreement until the arrival of iOS 6 in 2012. In the presentation of iOS 7, Apple confirmed the integration with Vimeo, Flickr, and Tencent Weibo. In addition, Apple and LinkedIn announced their collaboration in the next version of the OS for computers Mac OS X Mavericks.