Archos has announced new version of its tablet for games GamePad 2, improved on original and competence for the Nintendo 3DS and Sony PS Vita.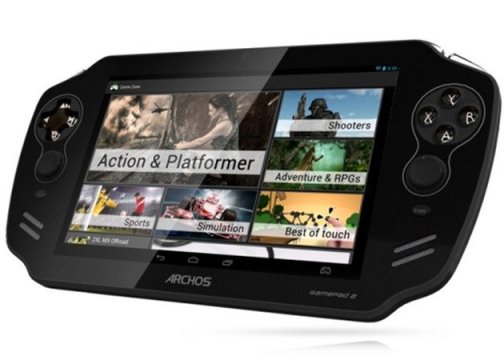 If portable console sales suffer from the rise of mobile gaming and tablets, Archos proposes another alternative to the GamePad 2 with Android, a machine between electronic Tablet and console equipped with dual analog controller, spider and keypad that seems ideal for running thousands of Google's platform and the emulated games for Android.
GamePad 2 improvement in processing power, resolution or battery capacity, keeping the size of IPS screen in the 7-inch, now with 1280 x 800 pixels.
It uses a Rockchip RK3188 chip with quad-core 1.6 GHz with 2 Gbyte RAM and storage capacity 8 and 16 Gbytes. It has a micro SD expansion slot, front facing camera, HDMI output, and a pair of stereo speakers.
The GamePad 2 installed Android 4.2.2 Jelly Bean and includes games Asphalt 8 and Modern Combat 4, physical controls optimized for the device. It is expected to go on sale in Europe in late October with a price around 180 euros.