There are thousands of games available for the mobile users in the current times. This is the reason people of all ages and walks of life have downloaded or play online the games of their choices on these personal accessories to enjoy the same anytime they wish to. With the inflation hitting the global markets and the prices related to leisure and recreational activities rising, this is one of the viable ways in which the children and grownups seek entertainment.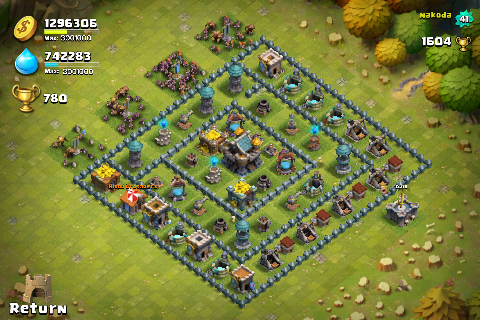 While many games are available against a fee for the mobile users these users also have the access to countless free games as well through the internet connectivity option or their respective service providers. One game that the users of the Android enjoy in particular is the Clash of Lords 2. Almost all the android players have played this game and the number of new players downloading or playing the same everyday remains constantly high.
The storyline features mystical creatures that the players will be able to recruit in their army. In fact the game also allows the players to recruit heroes with special powers and abilities into their army as well. The selection of these heroes has a direct impact on the combat strategies of the players or the game.
This game was developed by the IGG and was released in all the major Google Play Stores internationally. It is an addictive multi player strategy game that will keep the players glued to the screens of the monitor for hours. Another twist in the game is that the players will be able to deploy heroes with a few mercenaries in tow instead of the bombarding with dozens of troops. The players will need gold in this game for building infrastructure of their base. This gold can be attained by harvesting the same from mines or by carrying out the Resource Raids or Solo Campaigns.
The players of the Clash of Lords 2 game can select to play from any of the three battles available according to their preferences. The players of this game can also seek assistance and tips from other players or the fans of the game by visiting the game webpage on the different social media websites.