A Japanese cosmetics firm has created an application for videoconferencing service Skype Business that makeup the interlocutor on screen to give a good image even if you do not use makeup or received an unexpected work call.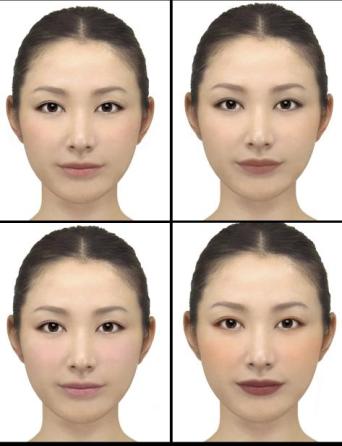 The "app" TeleBeauty, developed by the Japanese company Shiseido in collaboration with Microsoft Japan, is designed for the branch of business telephony service through the internet and is not expected to create a variant for the free version or it reaches the abroad.
The application allows users to choose from four shades of makeup, while being on camera is synchronized with facial movements, while these are not violent.
The idea comes at a time when the work styles are diversifying and flexible, and it is more common to use video conferencing services in the work environment, which increasingly interacting with various countries and their consequential timetable changes, said the firm in a statement.
The simulation technology that uses the "app" also corrects excessively dark environments and facial complexion.
The application, which still has no release date in Japan, will be available on October 17 experimentally in Skype Business for the staff of several companies participating in a campaign for a week by the subsidiary in the Asian country of Microsoft.
On the fears to which a similar application could limit the number of sales of cosmetic, Shiseido claims to have no fear, on the contrary, from the company believe that "when one knows its beauty through digital media such as this, they can increase interest in makeup", said the spokesman.