One of the most prominent ultrabooks with more personality and most of those were launched last year is, without doubt, Dell XPS 13, a device that stands out for the quality of its components and its design and high performance compared to other models. Presented at CES last year, has become one of the flagships of the company and reaching a bestseller.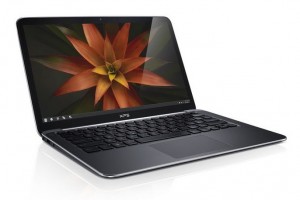 With these precedents, it was hoped that the American manufacturer will update their laptop, with further improvements, and so finally been.
The most notable is the new Full HD resolution for 13.3-inch screen, making it a very important differentiating factor when evaluating the purchase of one of these equipments. Moreover, as discussed below, is now also its internal components, resulting in one of the most attractive ultrabooks for this 2013. Let's see in detail what new Dell XPS 13 offers:
The new panel offers a resolution of 1080p versus 720p offered by the model of last year and most of this ultrabooks size. This change also requires a noticeable improvement in color reproduction (72%) and the viewing angle becomes 178 degrees. Finally, note that the brightness levels are at 350 nits, well above the previous 200 nits. The company says the new resolution gives 44% more pixels than its major competitor, the MacBook Air 13. Not missing the Gorilla Glass protection to ensure the screen against scratches and bumps.
Inside this beauty will find latest generation Intel Core processors – Core i5-3337U and Core i7-3537U, the popular Intel HD4000 integrated graphics and up to 8GB RAM. In terms of storage capacity, supports up to 256GB SSD memory, which guarantees a great performance when working with the operating system and applications.
Where there is no change (or lack that makes) is in the design. Dell bet by the quality of the components in their manufacture, as the aluminum and the carbon fiber base which allows for greater resistance and reduction of heat in the bottom.
The keyboard is backlit chiclet and glass multi-touch trackpad. Also, note that this is a very lightweight and portable with a thickness of only 6mm at the thinnest part. Finally, note the small size of the frame, giving a feeling that the screen is larger.
The launch of the new Dell XPS 13 will take place this week from its online store and authorized dealers. The price of 1,299 euros, tax and shipping included.