Real catch of conscience or simply marketing effect? The Dutch company Fairphone just announced the launch of the second version of its smartphone "just" understand by this that is designed around modular components from ethical markets.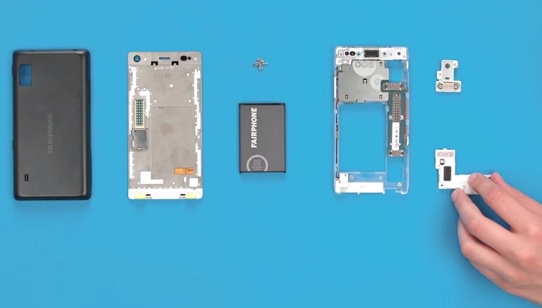 As the first model, the Fairphone 2 is a smartphone modular in the sense that more components can be changed quite easily. Less extensive than the famous Ara Project, the Fairphone 2 is based on a basic model including a Qualcomm Snapdragon 801 processor combined with 2GB of RAM and 32GB of internal storage.
It can support two SIM cards and 4G compatible. It has a 8MP sensor digital camera and a battery with a capacity of 2420 mAh. It is powered by Android 5.1 Lollipop.
For the aesthetic side, it comes with a replaceable shell that can also serve as a protective shell.
The Fairphone 2 smartphone will be available from this autumn in Europe for about €525.