Today we talk about the world of gaming and entertainment, but not in the world of video games and consoles, but within computer games every time are preferred by millions of players around the world for the fact that no extra equipment is required to be able to roll with them. And now Genius bet on a gaming mouse for left and right handed.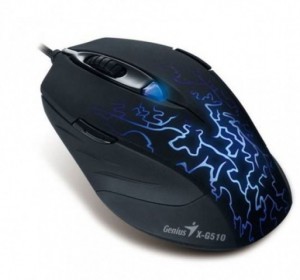 Which you can see in the picture, by the way is quite showy for what it offers the accessory is not another thing that the model GeniusX-G510, which has the special feature of both can be operated by someone who is left handed or right handed.
In this case at a cost of only $34.99 you can get one of these on the market with which to make enough adventures in the world of games for PC and Mac.
The truth is that it is not a bad proposal for the design, this is a pretty unique brand and also by the fact that actually offering the possibility to play in several modes, to which can be adapted to different sensitivities that ranging from 500 to 2000 dpi, while recognizing that the 6000dpi are the order of the day with what actually has in that case be much reason for someone looking for high performance. But hey, neither is in the price.