You probably already know, but had envisaged a Android event for today in New York, but because of hurricane Sandy the plans were changed, and it has therefore put on hold… On the other hand, was held in San Francisco (spared by the hurricane) on the same day an event dedicated to Windows Phone 8, new OS mobile by Microsoft.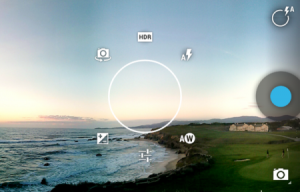 However, Google did not remained there. Indeed, the giant research has still managed to release some of its press releases dedicated to the Nexus, even before the Windows Phone 8 event starts. So much to say to you that attention was turned on Nexus during the beginning of the Microsoft event!
If you do not know yet, the mobile is extremely competitive! By posting on their official blog, the search giant announced its new range of Android devices, with three new Nexus dedicated to all!
With the new version of the mobile OS Google Android 4.2, also named Jelly Bean, the devices will benefit from a large number of new features, which will be very attractive for all users.
Among these, we find Photo Sphere, which is basically a Google Street View application for your phone. Photo Sphere allows users to capture larger images, relaying panoramic photographs in the background.
Not only this new feature will allow you to view to the left and the right, as you can do with a panoramic camera (as proposed in the iPhone 5 and iOS 6), but it also allows you to take pictures from the top low, and in all directions, to attain a creation in 360 ° if you want! Photographic representation will be to the nearest degree what you actually see…
Up, down and around you, it allows you to capture everything around you in "photo-spheres": "It is really as if you were there!," Explains Google.
According to Hugo Barra, director of Android product management at Google, Photo Sphere photos are stored as JPEG files, and necessary information to view as XML metadata embedded in the image, so that you can send by e-mail, share on Google+, store them in your Google+ photo albums, or even add your Photo Sphere to Google Maps so that everyone benefits from it. Is it a way for Google to improve its Street View pictures? Possibly…
Thought, Google responds to Apple, which introduced the photos at 240° with iOS 6, but by adding 120°.