The GoPro brand currently offers several models of all terrain cameras, ready to shoot in all conceivable circumstances. If the term GoPro is now passed into everyday language, it is also for the manufacturer to apply to a wide audience by offering an affordable wireless model as displayed at a recommended price of €230.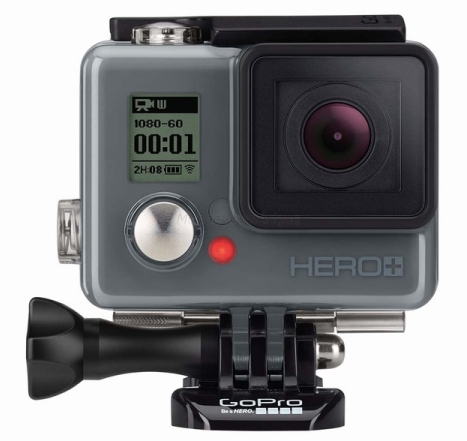 To cope with the increasingly fierce competition and keep its leadership in the field of all-terrain shooting, GoPro had to react. This is now done with the announcement of a new camera called HERO+.
Wi-Fi and Bluetooth, it can be controlled from a smartphone or a touch pad. It comes with a waterproof casing and robust to descend to a depth of 40m. Capable of shooting with Full HD 1920×1080 at 60 frames per second or 720p, it can also be used to take pictures in 8MP. A continuous shooting at 5 frames per second and a timelapse mode are in the part.
The GoPro HERO+ camera takes advantage of single button to turn the unit and immediately trigger the capture video. Moreover, one can also count on the SuperView video mode that provides a very wide angle vision.
The new GoPro HERO+ camera is available for about €240.