Valve is one of the most important companies in the video game market. Its franchises include Half Life, Counter Strike, Left 4 Dead and Team Fortress, but its main business is software that acts as the shop with that small and large game development companies may sell and distribute their products in a flexible and transparent manner.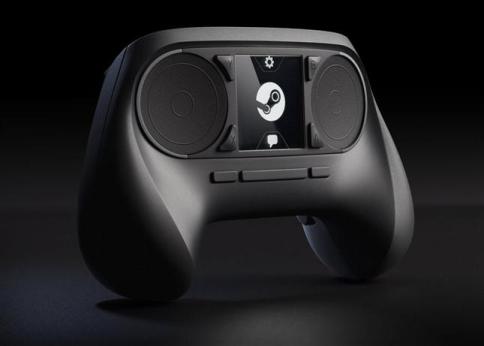 Steam was erected years ago as the choice more important when buying games in digital form. Far from content with the success of the platform, Valve redoubled its commitment to the growing entertainment market developing two new products.
Beyond the popular Playstation 4 (Sony) and Xbox One (Microsoft), other proposals such as Ouya, of the eponymous firm, and Shield, Nvidia, find their place among the users. This market will point the new consoles that Valve is preparing to launch in the coming months.
In fact, there is a single machine, but a wide range of equipment that will suit different needs. Its will run a proprietary operating system based on Linux (more on that soon), powered by Intel multicore processors, 16 gigabytes RAM and graphics cards from Nvidia and AMD (which bought ATI in 2006).
The Valve idea is not making a console on exclusive basis, but that, by a license, various partners and business partners can make their own models adapted to different markets. Today there are over 10 companies that are developing their models Steam consoles.
Linux is the most flexible operating system that exists. Its flexibility and open source allow various adaptations ranging from Ubuntu to modern mobile systems such as Android.
The operating system of the Steam console is called, predictably, SteamOS, and is based on Linux and. It can also run on any computer with Windows, Mac or Lilnux no charge.
SteamOS is still in development, but the more adventurous can lend a hand to the beta version (preliminary). Then need to record more than 2 GB in a DVD, leaving the OS ready to install. At this point, it is important to note that to use it there must be a good machine with at least 4 GB RAM and a 64-bit processor.
The new OS seamlessly integrated game distribution platform and maintains a style that is colorful in its visual desktop environment.
Among the characteristics of SteamOS highlights the ability to play via streaming all the games no matter what platform they were developed. This way you can play a title for Windows PC located in another machine running it on Steam OS.
Furthermore, the system is quite content manager, looking much more like a Media Center that a conventional operating system. This possibility allows the reproduction of music and movies save the progress of the games in the cloud via the Steam Cloud service and immediate access to the largest community of players in the PC world.