Apple has already confirmed. On September 12 we will know the new iPhone 5 with its expected new design and a substantial improvement in processing capability. Since a few months ago are exposed to some rumors more or less based on how it will be the new smartphone from apple.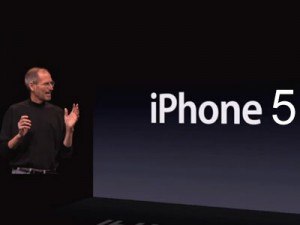 One of the rumors that has taken more weight in recent weeks is provided by its new design, larger (especially rings may be more elongated) to better view the contents, which could in turn distribute differently the classic elements of the phone. In any case that does not diminish the quality of the screen that will definitely have the same resolution as the Retina display.
Moreover, from the Reuters news agency confirmed in July that the new iPhone will come with a 19-pin dock connector instead of the current 30, which will cause many accessories are no longer useful for the new smartphone. Unless you believe an adapter, of course. The good news is that this new connector, smaller, would enter the headphone jack port on the bottom.
Improved camera is another major change is expected for the new iPhone 5. The iPhone 4S and included an 8-megapixel camera which improved significantly the photographs quality, plus a system of quick takes pictures and really good approach.
However you miss some extra qualities that could be really interesting as the macro to photograph objects closely or even the improvement of front camera for FaceTime.
One of the notable absent in the new phone would be NFC technology of contactless payment system that it has been supported by other manufacturers.