HP Store and retailers like Best Buy have put on sale HP Split x2, an interesting hybrid Ultrabook-tablet with 13 inch screen, Intel and Windows 8 hardware.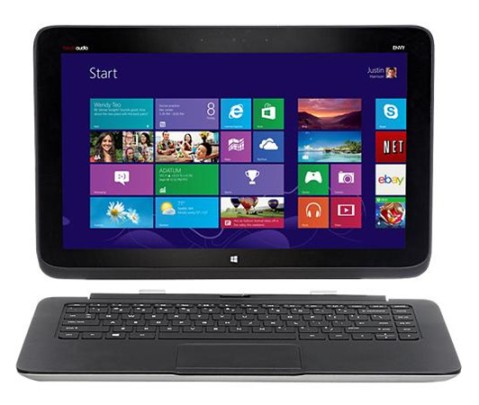 The HP Split x2 is one such hybrid devices, transformable, removable or convertible that can save the PC sector for its attractive, versatile and ultra portability that offer functions of electronic tablet, laptop and work on the desktop.
The HP Split X2 is an updated version of Envy x2, based on a 13.3-inch multitouch screen with high definition native resolution HD 1366 x 768 pixels and LED backlight. Its processor is an Intel Core i3-3229Y with 1.4 GHz dual-core.
Includes 4GB DDR3 memory (expandable to 8GB) and a solid state drive of 128GB for mass storage drives but can integrate up to 500 Gbytes. Its graph is the Intel HD 4000 integrated in the processor.
One of the highlights of HP Split x2 is the inclusion of dual 3-cell battery increasing autonomy in two ways (tablet-ultrabook) that allows this device.
Among computer connectivity has Wi-Fi and Bluetooth 4.0, USB 3.0 and 2.0 ports, HD webcam and memory card reader. It also features a Beats Audio sound system and dual stereo speakers highlight this section.
The HP Split x2 includes Windows 8 per-installed and is available at a price of $749.