Chinese telecoms giant Huawei unveiled the world's first mobile smartphone chip on Saturday, ahead of its top two rivals, South Korea's Samsung and Apple Inc., at the Berlin electronics show.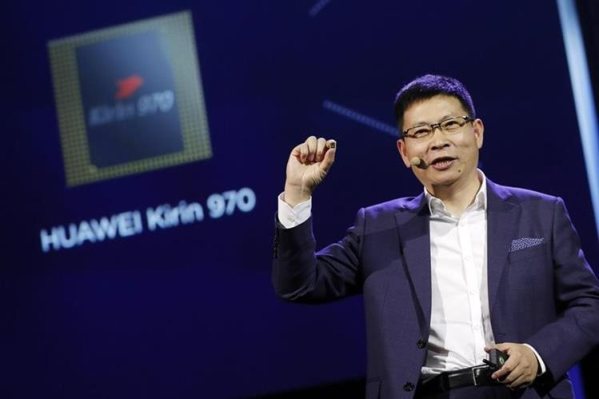 "Smartphones are smart, but they are not smart enough", said Richard Yu, chief executive of Huawei, who did not introduce a new mobile model in the IFA, but a chip that he defined as the closest thing to a human brain that can get on a phone.
Unlike other manufacturers who opted for the omnipotence of personalized voice assistants, such as Bixby or Siri, who collect information on the internet, Huawei decided to focus on the internal performance of the mobile.
Its chip, called Kirin 970, systematically answers three most important questions, according to Yu: "where is the user? Who is he? and, what is he doing?"
"Instead of asking his voice-over assistant what time he's in Berlin, his phone already knows he's in Berlin to work, in the direction of a meeting and whether he's outside or in the car", Walter Ji, president of Huawei group for Western Europe.
To achieve this, Huawei has increased the performance of its camera, its voice recognition and, above all, the speed of its processor. Kirin has 5.5 billion transistors, compared to 3 billion Snapdragon 835 and Apple A10 chips, used by Samsung and Apple respectively.
The Chinese company declined to specify which smartphone models will install that chip, or what its impact on price.
Huawei, which seeks to expand internationally, represents 11.3% of the smartphone sector, which is close to 12% of Apple's market share, but still far behind Samsung's 23%, according to a research company study of International Data Corporation (IDC) markets in the second quarter of 2017.