The manufacturer Acer has announced the release of a new touchscreen tablet, Iconia One 8. Equipped with 8 inch touch screen, it relies on advanced features like the ability to use it with any tip and recognize gestures in order to run different functions.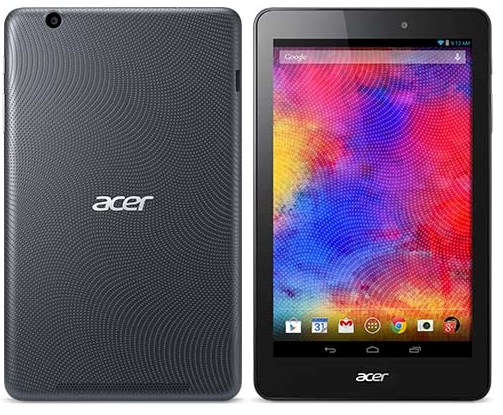 Currently, it must be said that tablets will follow and are very similar in terms of design and functionality. However, Acer released Iconia One 8, a device that relies on technologies built into the screen and especially Precision Plus which offers, according to the manufacturer, a high precision when pointing and writing. The idea of Acer is to provide a tablet that can draw easily above and in particular with the stylus Acer Accurate Stylus (optional). At the same time, we can count on the integration of Zero Air Gap and IPS technologies for better responsiveness than the competitors and wide viewing angles of vision.
To exploit the characteristics of the screen, Acer has planned several applications. EZ Note allows you to create and organize notes taken during meetings, projects, courses, etc. The application offers several layers of lines and the creation of an unlimited number of pages. The EZ WakeUp application allows removing the Tablet from its sleep with just a touch and a double strike on the screen, like the LG G2, G3 smartphone, their variations and the recent Asus ZenFone 2, by example. The application EZ Snap created a screenshot dragging three fingers. EZ Gadget is a program that combines the calendar applications, browser, calculator and notepad in one window. Finally, the Sytem Doctor application allows cleaning the system memory and storage system.
Technically, the tablet Acer Iconia One 8 has a quad core Intel Atom processor combined with 16 or 32 GB of internal storage. It features a 3MP digital front camera and 5MP rear with 88 degrees angle lens. It is powered by Android 5.0 Lollipop. The unit weighs 355 grams and it is 9.5 mm thick. It comes in several colors: 10 in total and features a textured pattern Tartan on the back.
The touch tablet Acer Iconia One 8 will be available soon for about €180.