Intel introduced its processor manufactured with 14 nanometer technology (the minimum size of a transistor inside the chip), a model that will allow for future models of laptops without a fan. The announcement, made at the Computex technology exhibition in Taipei, Taiwan, upcoming models allow equipment 2 in 1, combining the functions of a tablet with a notebook, arriving by even thinner and lighter versions.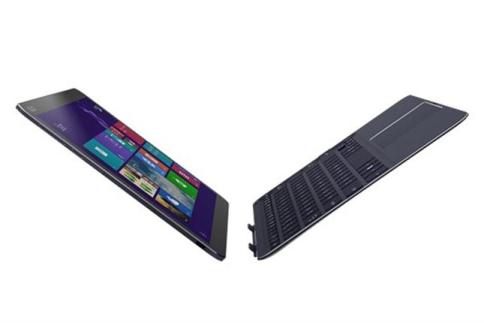 Known under the name of Intel Core M, this 14-nanometer processor is part of the fourth generation of chips from the company, known as Broadwell. In a timely manner, this design is geared for ultrathin and light mobile equipment with lower power consumption and improved performance by 40 percent.
One of the models based on this chip is the Asus Transformer Book T300 Chi, 2 in 1 device which includes a detachable keyboard and a 12.5-inch touchscreen with a resolution of 2560 by 1440 pixels, a thickness of 7.2 millimeters and about 670 grams.
Broadwell is the successor of Haswell, the architecture of Intel's microprocessors had reached a 22 nanometer design, also used in the third generation chips Ivy Bridge, presented in 2012.
The company confirmed, moreover, who works with the Alliance for wireless power (A4WP) to integrate in their processors the necessary technology to allow the wireless charging of notebooks and tablets, as it is now possible in some smartphones. But unlike the latter, in which the charging device makes contact with a plate which functions as a charger; A4WP technology works by using magnetic resonance, does not require so much precision in the location of the device over the wireless charger, and can charge multiple devices at the same time.
And announced the next generation of Intel Core i7 and i5 processors (code name is Devil's Canyon) that stand out as being the first to offer a chip with four cores at 4 GHz. Such models are intended for desktop and for those enthusiastic users of video games and have a high performance computer.