LG has announced the launch in Europe of its 55 inch curved OLED TV, for sale starting with the German market for 9,000 euros. The arrival in Europe of LG curved OLED TV, comes after the launch of the Samsung model, the second of these features coming to the market.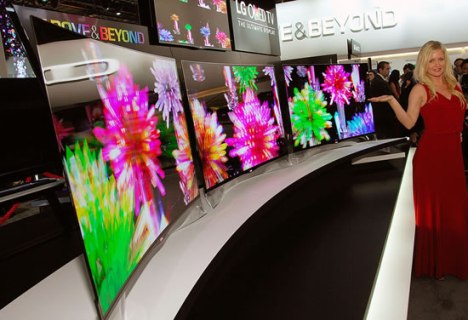 Both offer excellent viewing from any angle of view and high image quality, brightness and contrast, allowing its panel based on organic light emitting diodes (OLED).
Like any next-generation television 'Smart TV' leverages its connection to the Internet and its services, while its size rises to 55 inches diagonally with native resolution of Full HD.
As for the price and after the arrival of competition from Samsung, LG has dropped the price of this curved OLED TV from $15,000 international launch will cost 9,000 euros in Europe.
Even so, its price is not to anyone by that massive sales will have to wait. If the forecasts are met it will happen in 2016, which will be sold seven million units for an explosion of sales later.