The MIT continues to amaze the world with their projects. This time, the Massachusetts Institute of Technology is focused on solving domestic problems of space, which exists in the majority of large cities.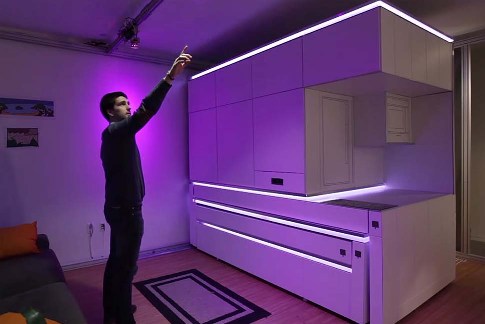 This system called "CityHome", is a set of drop-down motorized modules that include bed, closet, kitchen, dining table with chairs or desk to work. All this shows the size of a large closet and can move around the house to make more room, and all its parts respond to gestures.
The project also wants to be marketed as soon as possible, and that can also be controlled by voice or touching certain surfaces, which can triple the space in a small apartment of only 18 square meters.