The company LG introduced in London its new smartphone star, G3, with notable differences from its closest competitors.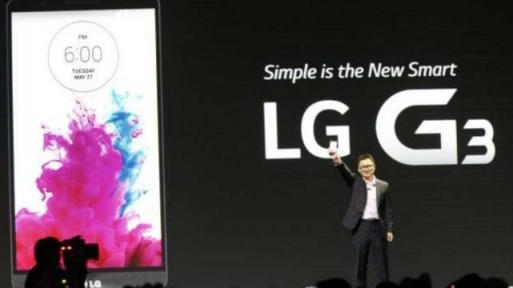 Among the most significant details of this smartphone has a 5.5-inch QuadHD display, i.e. 2560 x 1440 pixels and 538 dpi, faster than current HD. It also has a 13 megapixel rear camera and a front 2 MP, autofocus, and a laser to improve the speed of focus and image capture.
It comes in several colors, including white, black and gold. In both versions will have 16 GB and 32 GB of memory which can be expand up to 2TB with a microSD card, and 2 GB and 3 GB of RAM.
Also promises a good user experience, with features to use multiple applications simultaneously, and Smart Keyboard for easy typing on the smartphone in a more intuitive manner. Depending on the brand, this will prevent erroneous entries up to 75%.
The LG G3, like the Samsung Galaxy S5, also uses a phase detection system to achieve (but both the S5 and the HTC One M8 takes 300 ms to focus). In fact, touching the screen to focus the device and take a picture. It also has several microphones to improve the audio capture when video is recorded and eliminate ambient noise.