Creative is selling its new sound system Creative T4-Wireless. It is a 2.1 wireless speaker system that features the latest technology in sound and communications. It is designed for use any corner in the house, given its small size.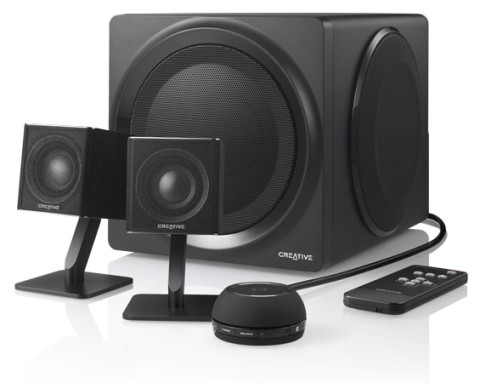 This new Creative series is the GigaWorks T3 successor, which was several times awarded for its excellent audio quality and comfort thanks to wireless technology.
It comes equipped with aptX and AAC codecs technology, obtaining with this a high resolution sound even though the communication with the device is done via Bluetooth.
As for the subwoofer, it is the Creative SLAM (Symmetrically Loaded Acoustic Module) model, characterized by having 3 speakers instead of one as usual, so it gets a lot more real listening experience, since the user does not have the feeling that the sound is coming from a particular point of the room, as with other products.
Thanks to NFC technology, synchronization between any mobile device and speakers is performed almost immediately. The rest of the wireless communication is maintained through Bluetooth as mentioned, allowing you to have multiple devices synchronized at once and switch between the two.
The Creative T4-Wireless system has an optical input for digital signals, in addition to analog RCA to connect any console or DVD.
It is available for sale in one version, in black color and its price is €299.99.