The household robots are still far from having the image of a humanoid that sweeping or cleaning the kitchen, but slowly developments point to occupy that place with different designs. On this occasion, the Patin prototype of Flower Robotics aims to create a platform for artificial intelligence and its mobility system.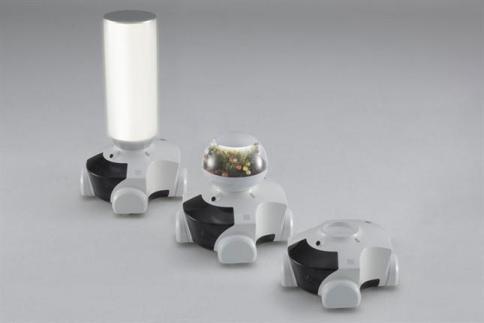 The particularity of Patin, a French name chosen by its creators in reference to a skate, lies in the possibility of extending the functions and features of the robot by adding special modules. You can connect a lamp or a greenhouse system for tomatoes.
Inside, Patin uses Linux and has a platform of open source software to outside companies to develop additional modules and interact with artificial intelligence of assistant robot. It also has access to services in the cloud to play various types of content, such as music, videos and pictures.
Regarding the hardware, Patin uses a motherboard with Nvidia Jetson TK1 quad-core chip and camera deep of Asus Xtion Pro Live to determine obstacles and identify the user, also of different proximity sensors.
Even at an early stage of development, Flower Robotics plans to launch Patin to the market by 2016.