Maximo Cavazzani of Etermax, the company behind the popular trivia game, bet on instant messaging service for mobile phones to WhatsApp style, focused on the social exchange of text, pictures and multimedia content.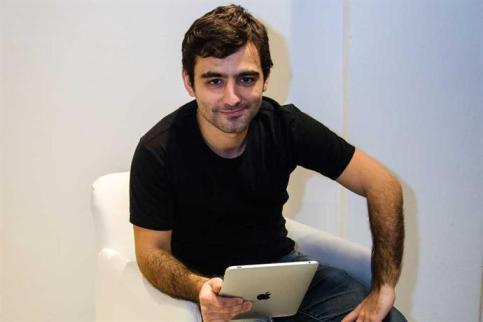 In the hands of Apalabrados, a title which reached its success in the market, and Preguntados, trivia mobile application based on social contacts in Facebook, the Argentine company Etermax plans to get directly into a foreign segment at a glance: IM from smartphones.
"It will be like WhatsApp messaging app, with individual, group chats, which allow sending photos, audios and virtual stickers, the Line and Facebook style", said Max Cavazzani, CEO of Etermax. The launch is scheduled for the first quarter of next year, and its name will be Playchat.
Thus, the creator of Preguntados plans to dive into the competitive and saturated segment of mobile instant messaging, which has giants like Facebook with Messenger and WhatsApp, or services of Line, WeChat, BlackBerry Messenger and Viber, to mention some of the offers available in the market.
For Cavazzani, an application of instant messaging for mobile devices does not differ from the experience they had with Preguntados, since they received more than 100 million messages per month from its community of users and 10 million daily active users, of which a quarter come from the Argentina. For the executive, Playchat will be focus streamlined communication between friends through photos, audio and text, among many other contents.