This time we get a note related to the photography industry, then became public an image that looked a Polaroid camera with Android operating system, and it also has interchangeable lenses.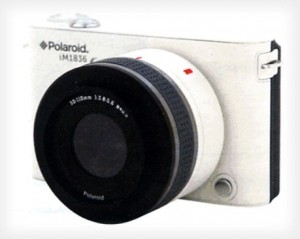 The truth, if the news is true, that the appearance of a camera of this type would be the next step to be followed by manufacturers that have previously submitted similar photographic devices, such as Polaroid.
Next step to tell the features that have the Polaroid IM1836. To begin with, said that this Polaroid would use a sensor without mirror 18.1 mp. Its touch screen would be 3.5 inches and would have Android Ice Cream Sandwich.
Also, the Polaroid IM1836 would have microSD and HDMI ports, headphone and would have connectivity through Wi-Fi networks. As for lenses, prospective buyers will find a 30-110 mm zoom.
This would be the first Android camera with interchangeable lenses in the world, and its presentation to take place at CES 2013 which will be held in January.
What do you think about this? A Polaroid with Android and interchangeable lenses may not be what a professional photographer wants, but it seems that it would be a camera very appreciated by fans.