The Rollei brand, specialist in the field of photography and embedded video, has announced the release of a new compact digital camera model ready to face any terrain or almost. Colorful, waterproof and shockproof, it is aimed at a wide audience.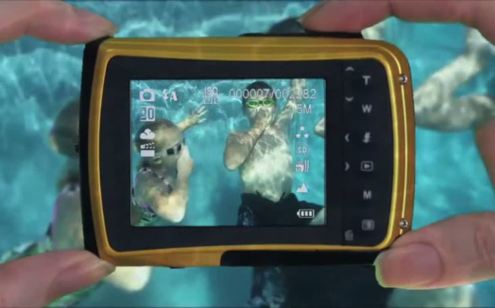 The new digital camera Rollei Sportsline 100 is a compact, water resistant to 10m deep and can withstand drops from a height of 1.5m, according to its manufacturer. It is equipped with a Sony 20MP sensor with a 4x optical zoom.
It has a display measuring 2.7 inch. It offers 28 scene modes with pre-set parameters so that users have the least thing to do when they want to take a picture and if possible achieve it. Note the presence of a device mode lapse to make animation films.
For the video game, the Rollei Sportsline 100 is capable of shooting 720p definition with 30 frames per second (only) where competition in the same range, offers Full HD.
The device supports micro SD memory cards up to 32GB. It measures 107,5×66,1×50,45 mm for a reasonable weight of 162 grams without the battery.
The digital camera Rollei Sportsline 100 is available in several colors including blue, orange and green. It is offered at a recommended price of 130 euro approximately.