Samsung confirmed all previous rumors and unveiled the Galaxy Alpha, the metallic frame smartphone that combines a 4.7 inch display with a sleek design, with a thickness of 6.7 mm, one of the thinnest segment along the Sony Xperia Z Ultra, 6.4 mm, and Huawei Ascend P6 with 6.18 mm.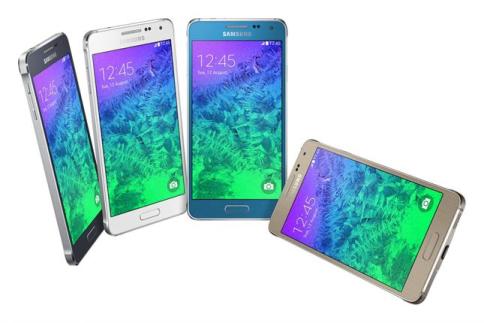 However, it is one of the slimmest models within the prolific Galaxy line of Samsung, which stands out above the rest by the use of a metal framework in the design of the equipment, one of the points raised in the last smartphone launches of the South Korean company, away from the classic plastic design of their equipment (though not the first phone with metal frame).
As for technical features, Samsung Galaxy Alpha features a 4.7-inch Super AMOLED display of 1280 by 720 pixels. It has two versions depending on chip (like the Galaxy S5), one with eight-core model (four to 1.8 GHz and rest to 1.3 GHz; do not work at the same time but depending on the task) and another quad-core processor at 2.5 GHz; depends on the region in which it is sold and the availability of LTE in it. It has 2 GB RAM, 32 GB storage space and does not have a microSD expansion slot.
Also, its rear camera is 12 megapixel HDR functions, along with a 2.1 MP front camera. It has a 1860 mAh battery and offers connectivity services customary in this type of equipment, such as LTE, 3G, Wi-Fi, Bluetooth, NFC and USB 2.0 connection.
The Galaxy Alpha shares the services provided in the recent Samsung Galaxy S5, such as applications S Health, the fingerprint scanner and the role of ultra energy saving.