Samsung new wireless speakers under the same egg-shaped design and looks like a small robot, which could have come out of film A Space Odyssey, or an element of the game Portal. There are two different models mainly differ in size and mobility opportunities. Both are intended to send sound in all directions.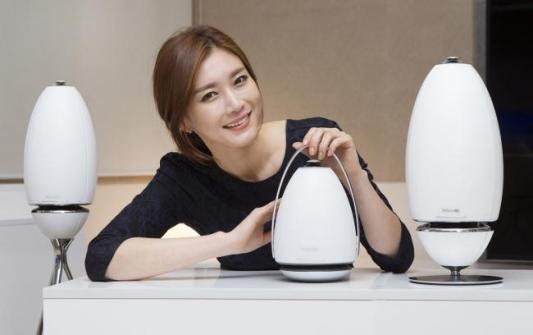 The Samsung WAM7500 is a larger speaker, designed to stay fixed on a point of the room, while the WAM6500, is smaller and has internal battery.
For the projection of that "omnidirectional" sound, Samsung unveils proprietary technology known as Ring Radiator. Do not give too many details of its operation, so we have to wait at CES to learn and test their particular proposal.
The reality is that – apart technologies – the idea is not new, there are several wireless speakers on the market playing with launching circular 360-degree sound. For example, the Logitech UE Boom takes a couple of years doing it. We have also seen things in financing platforms such as Mars.
Accompanying these special speakers, Samsung will have a new range of sound bars – 9.1 – designed for television that will premiere. So we can expect designs to suit the curvature, and sizes that move between 45 and 78 inches.