They have large dimension touch screen, powerful processors that offer services similar to a desktop computer, and cameras that already allow to register images of high quality. With these advances, cell phones have managed to win the label of smartphones by its multiple benefits.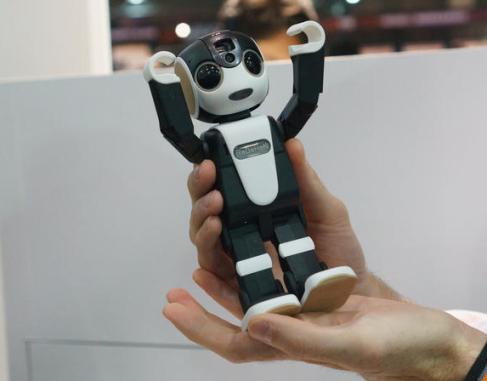 However, despite being a personal device and an assistant for everyday tasks, these device typically maintain a classic rectangular design with touch screen. At this point, Sharp tried to give a friendly format to the smartphones in the hands of RoboHan, a friendly android twenty feet in height, equipped with a small two-inch display, a projector, a camera, Wi-Fi, LTE and various sensors.
It has a weight of 390 grams, more than double the current smartphones, and performance may seem somewhat outdated. However, Sharp promises that RoboHan can receive and make calls, access email, download mobile applications, capture images and videos with the front camera and display these contents through a projector. It also has a face recognition system and, thanks to its unusual design, it can walk or sit.
No price set for the sale, Sharp plans to launch in the Japanese market during the first half of next year.