Skype now integrated with the Web version of Microsoft Office. With this addition, the Microsoft Office platform integrated into the online version of Word and Power Point, a tool that can produce collaborative text, talk and see the different levels of editing of each user.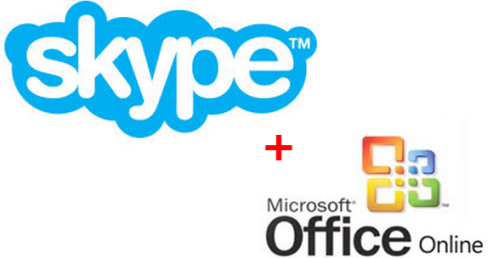 The tool, designed for chatting and collaborations in real time, is available in Word and PowerPoint Online on the right side of the screen. This option lets interact with other users and Skype groups which each have set up in their account.
This tool was already available to users of Outlook.com, who could chat from their online mailbox only having to download a plugin for their browser, and for OneDrive users. Now, this same value is added to Office Online customers.
This tool is not new for users of Google Docs, who for several years and have a system in each document created within the platform, to chat and build collaborative texts in real time between multiple users.
On arrival at the direction of Microsoft, Nadella was as north again raise the struggling software company and make it a competitive choice in cloud services. In almost a year, completely renewed Microsoft online services, changing sales strategies in Office Online, tweaking the design and, fundamentally, producing an intimate integration of all the services.
This change in strategy, Skype gained prominence. At this time, Skype shifted veteran and popular messenger as official messenger of the company. At the same time joined the platform of services that Microsoft has in the cloud, saving users having to install applications and also managed to develop real-time translator, which allows conversations in different languages.