Sony updates a terminal already announced a couple of weeks ago adding 4G connectivity and confirming the final specifications of the model probably be the one to finally see in Europe, The Xperia E4G.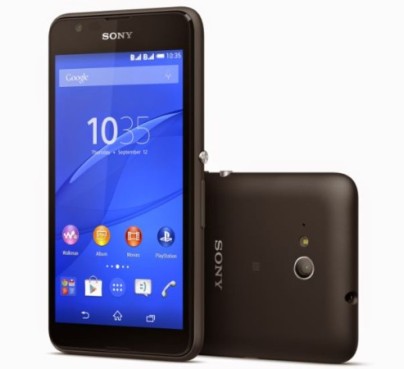 This interesting bet for input range inherits some premium features of his older brothers maintaining a very competitive price and it is emerging as the ideal for those who want to make the leap to 4G without spending too much alternative. It will be available in April for 129 euro in white or black colors.
The new Sony Xperia E4G offers very similar specifications to the model that we announced a few days ago. It will have a 1.3 GHz Mediatek processor (MTK MT6582 Quad Core), 5 inch qHD IPS display (960 x 450 pixels), 1 Gbyte of RAM, 8 GB of internal storage (expandable with a microSD card) and exclusive audio technologies xLoud and Clearaudio+. It measures 137 x 74.6 x 10.5 mm and weighs 144 grams.
Among other details, it is worth mentioning the 2,300 mAh battery which, according to the manufacturer, guarantees a couple of days of actual use. Details such as a 5 megapixel rear camera (HDR, FullHD), a front with 2 megapixel sensor and exclusive app for selfies, WiFi, BT, LTE and NFC connectivity, Dual SIM option and complete the official specifications. As standard, it will come with Android 4.4.4 KitKat but should not take the upgrade to Lollipop.
Ultimately Sony attacks the difficult range of entry with a terminal care design, more than adequate performance and plus a premium brand. Sure we will know over the next week, during the Mobile World Congress 2015 and we publish a first contact to tell you if it's really worth.