During IFA 2016 press conference, the manufacturer Sony has unveiled the release of new noise-cancelling headphones, The MDR-1000X. Besides its ability to offer a fully immersive music by annihilating the surrounding noise, it offers customization of audio rendering, depending on the shape of the head and helmet.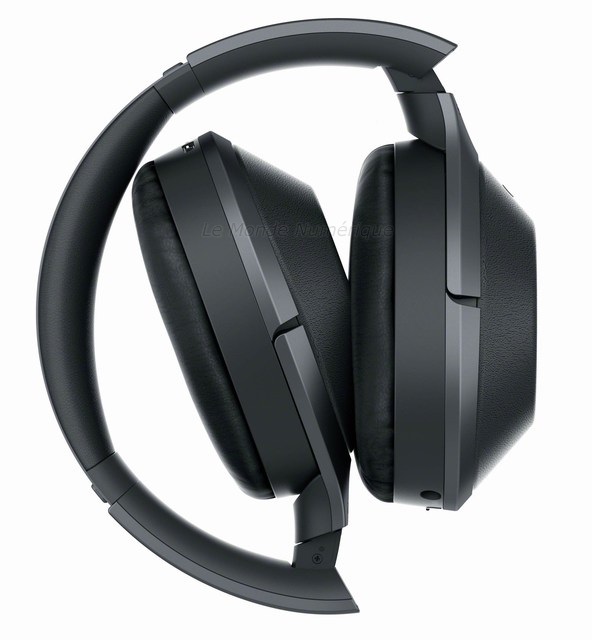 For several years, Sony designs and sells audio helmets which suggested a function of surrounding noise. Thus, listening is more immersive thanks to different technologies. Here, the Japanese automaker goes beyond the simple analysis of the sound environment. Indeed, the MDR-1000X headphones incorporates an engine called Sense Engine and Personal NC Optimizer function.
The first option involves processing and analysis of the audio signal to improve the restitution and adapt to the tastes of each user. In addition, the Personal NC Optimizer enhances performance by analyzing the shape of the head of the person who listens to the music and the way of wearing the headphones (forward, backward, etc.).




Also note the presence of the Sony DSEE HX technology to bring the music at the High Resolution. If you wear this helmet and it pretends to address you, the Quick Attention function allows listening that being said around you just by laying hands on the side of the headphones. The Ambient Sound function, meanwhile, enjoy despite all the surrounding noise to lose nothing of the scene in which it operates.
Wireless, the headphones enable listening for 20 hours continuous with the noise function and enabled Bluetooth and up to 34 hours with active anti-noise. It is foldable and comes with a hard case, facilitating its transport.
The new noise-canceling headphones Sony MDR-1000X will be available in October for €400.