Boston Dynamics, Alphabet robotics company, has introduced a new version of its Atlas humanoid robot which claims to be more autonomous than ever and even to resist the abuses to which it is undergoing.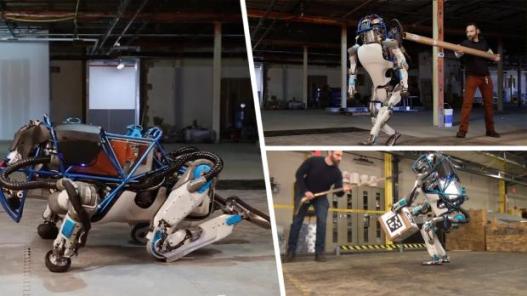 Atlas has been designed to work both outdoors and indoors, it specializes in mobile handling and replicates the appearance that would like an adult, since it measures 1.75 meters and weighs almost 82 kilos.
However, the most striking of the robot is not only its appearance, but all the functions it can perform that seem straight out of a science fiction movie, by its 'robotic humanity'.
The company has shown to Atlas walk by irregular and unstable surface – like the snow – carrying and placing boxes or opening doors completely autonomously. However, the real moment that could inspire terror is when one of the experts of the company mistreats the robot instructions to lie on the ground or removing the boxes, to which the device is able to rejoin and return to perform the functions.
The new Atlas works through a series connection of devices that combine electrical and hydraulic management, while to perform the functions has a number of sensors on the trunk and legs to enable its balance, while incorporating laser technology (LIDAR) and stereo in its head to avoid obstacles, analyze the field, help with navigation and manipulate objects.
Clearly, the new Atlas is one of the heavyweights that will compete in the next DARPA, a robotic competition in which the machines have to complete a circuit in which they have to walk on unstable surface, open a door, collecting boxes or climb a ladder.