If you like your tech, then you're going to love what we've got to show you here. With 2016 well underway, tech companies worldwide have given us a tease already about what's to come in the months ahead. Therefore, we take a closer look at some of the hottest tech trends of 2016! Check it out.
Sound Bars
Sound bars are hot right now. So many people are upgrading their television this year to newer, better and crisper 4K sets. So, expect a lot of technology consumers to opt to have their sound dispersion improved, too. Sound bars are the new surround sound. They offer everything you could need for a home cinematic experience, in one condensed bar-shaped package. They're aesthetically pleasing and sound excellent, too. So, expect sound bars to be at the top of a lot of tech fanatics' shopping lists in 2016! If you're looking out for a great sound bar, then be sure to monitor our website closely for all the latest news regarding them.
Hoverboards
Hoverboards, or as they have been colloquially dubbed, the 'swegway' are massive already! 2016 should see the manufacturing of these products skyrocket as they become more readily available for consumers to pick up. Who doesn't love the idea of effortlessly riding around on a bit of space-aged kit that the older generation simple can't get to grips with? They're awesome. They come in a variety of shapes, sizes and styles, perfect for any budget or individual. Plus, some of the best ones feature really cool LED lights at the base of the product, which look incredible as you stroll along on one. It's little surprise that hoverboards are in such high demand, really.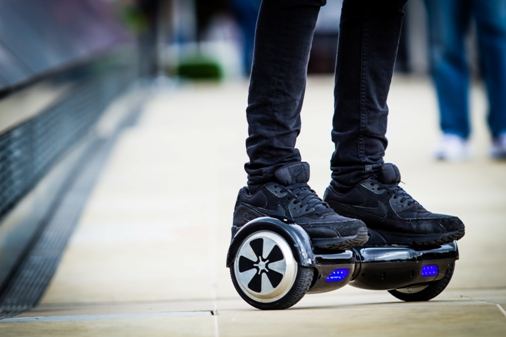 Virtual Reality
VR or virtual reality is massive in the tech game at the moment. Samsung is the latest manufacturer to pioneer the technology. Their latest suite of smartphones, the Galaxy S7 and the Galaxy S7 Edge both support virtual reality. This is in conjunction with Samsung's Gear VR headset. This light and comfortable headset allows the world around you to completely change. In turn, it presents you with an entirely new reality. Virtual Reality enables you to roam around new, virtual and fictitious worlds, as well as play little mini games. The technology is at its early stages, but when it becomes mainstream, as it looks to do in 2016, it will be a massive hit! Even Google is in the process of making a VR headset of their own.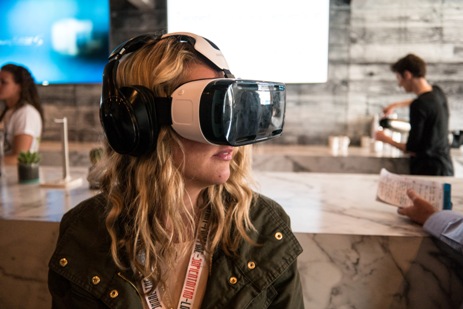 Drones
Finally, are drones. Everybody loves them, because, well… they're awesome. If you're big into video-making and need to film some epic b-roll for your short film, movie or promotional clip, then this is the 2016 way of doing it! Drones are coming equipped with 4K cameras these days, too. This allows for a high level of image quality. They're super pricey as they are relatively new technology. However, drones are very much the future – not just for video-makers, either. Amazon are trialling deliver with the use of drones in the USA, too.
Ultimately, this post as illustrated some of the hottest tech trends in the game right now. Hopefully, you've enjoyed what you've seen and have been inspired to pick up some cool new gear!