The video walk renewal and proposals have to be quite different to attract consumer attention. That goes the Panasonic W850, at least one curious camcorder with two goals, one of them located on the edge of the mobile screen.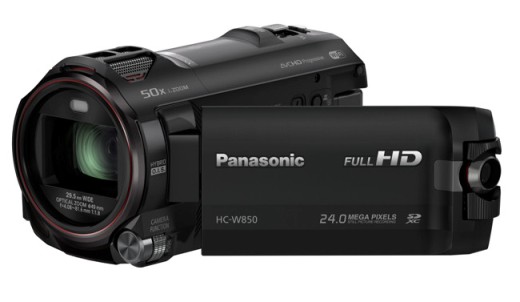 These objectives form the duplicate recording mode called Twin Camera with which, in addition to the main scene, the second camera picks up another point of view that we can add to the video in the form of PiP in any of the four corners of the video.
But this curious way that one just using a couple of times to release the camera and not hide that from new Panasonic offers us a great camcorder able to record Full HD video and one slow motion 240 fps to a high quality and helped the new Crystal Engine Pro+ processor.
Its main sensor has a size 1/2.3 inches, it is 6 MP megapixel and lens is a 20x that the angle of 30 mm. The secondary camera is more discreet, reinforcing the idea that you just will not give much use.
This Panasonic W850 collects the full connectivity of compact cameras, with WiFi and NFC. So far the company has not announced pricing or availability of this new camcorder.