Security and access control is one of the most important aspects of setting up any data center or communications room system. Because of strict government regulations in the UK on data security, data retention and access control, as a company you will need to comply with these strictures to make sure your business is running as smoothly as possible.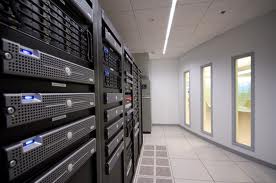 You will also be able to insure yourself in the long term against major losses, because backup systems, CCTV, intruder alarms, motion detectors and even lock-down systems can all assist in making sure perpetrators are caught by police.
Ultimately though, a highly efficient and effective security system serves as a powerful deterrent to crime in the first place. The more secure your system is, the more likely you will also save on your insurance premiums and be able to make a claim in case something does happen.
Access control systems and data security
Data security and data retention are one of the biggest issues facing companies these days. The more clients and databases you have, the more your security systems need to be effective. It is important to provide fully encrypted server systems so that only authorized personnel and clients are allowed to access certain information. As a IT manager, your job is not only to provide the software infrastructure on your servers to provide this, but also to provide a hardware architecture in your server room and in backup server rooms elsewhere to make sure that data is secure and can be retrieved if it is lost due to damages in any one location.
With an increasing amount of transactions done over the internet and consumer's personal banking details being inputted, security is of not only huge importance to your company but also legally.
CCTV surveillance and crime reduction
A good provider of data server systems will be able to set up a network for you that includes full CCTV surveillance coupled with a variety of other intrusion detection systems that will prevent and help capture – if necessary at all – criminals. Wireless video security systems can be networked up to different types of motion detectors, door, window and cabinet alarms, as well as centralized monitoring locations which are either staffed or archive and store surveillance data for retrieval in case of a breach or investigation.
This type of high tech security will also allow your company to comply with other legal obligations in the realm of equal opportunities, discrimination and in increasing year's worker malpractice and mistreatment.
No tampering and weatherproof devices
It goes without saying that all of the devices used for high tech security installations will be not only weatherproof, but will not allow anyone to tamper with them either. These are both important things to consider when protecting your assets!
Data is fast becoming a huge concern for companies. As such, getting a secure data center built by a company is a large step to securing your own companies data. Moving forward, you need to make sure that your firewalls are as effective as they can possibly be, and also that only necessary employees have access to the server room and data.