Internet has become a necessity for everyone. For that, many people apply for Internet connection even at home. Cabling and other stuff regarding computer networking should be done by experts but it would be good to know the basics in case something goes wrong and no one can help out as soon as possible.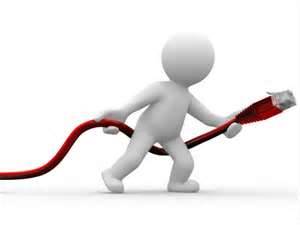 For instance, if your connection gets slow, it would be hard for you to call technical support and explain what happened if you do not know where to start looking. Most online and phone technical support agents provide instructions to help customers troubleshoot their home connections but it would be difficult if customers do not know what they are talking about. Here are some basics that you can take note of when it comes to network cabling installation.
Ethernet Port
You need to locate available Ethernet ports on both gadgets that you want to connect. Using an Ethernet cable, you can attach hardware pieces so they can share Internet connection. Ethernet ports look similar to RJ-11 telephone ports, only a bit bigger.
Networking
Using RJ-45 cables, you can start networking different devices by plugging both ends on the gadgets that you wish to connect. You will know if you have properly inserted the jacks if you hear a click once you placed them. You will also notice that there are small colored wires and some grill-like slots at the end of the jacks so you can simply fit them into the slot.
Test
After connecting the hardware pieces, test if you are able to see the networks in the system. You should see each computer's files and use each computer's resources unless you have set some restrictions. If the connection does not work, check if the wires are coiled or if the jacks are not properly placed. You can contact professional technical support people if problems persist to help you detect if you need to do some major repair or just little fixes. Some connection issues get fixed after rebooting the system while some need other steps to rectify the problem. As long as you know the basics, it would be easier for you to detect if something is wrong with the hardware or with the Internet provider.