Today we will talk again return to the world of photography, and what we will do in this case with a gadget that is sure to leave no one indifferent.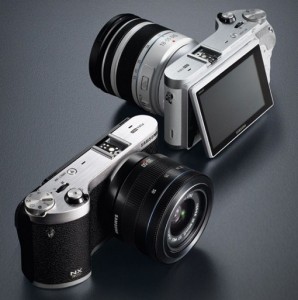 This is the first camera capable of capturing 3D imaging with a single lens. We talk about the Samsung NX300, which will undoubtedly be the first camera in its class and will be at CES 2013 to surprise us and bring us to a new world made of images.
The fundamental difference with the latest released by the Korean company, the Samsung Galaxy Camera is not integrated any operating system, such as the Android that was the previous. That if, in exchange for more social and can no longer live without internet, will the Smart Camera, with which you can upload all images to the network easily and intuitively.
In its design, The Samsung NX300, reminds us quite the amazing Leica, although specifications has nothing to envy. We speak of 20.3 megapixels APS-C, shutter speed up to 1/6000, and a touch screen rear 3.31 "with AMOLED technology".
In its interior incorporates a DRIMe IV processor capable of recording at 1080p and 60fps in three dimensions. That if, to get this kind of captures the objective need 45mm f/1.8 that can be used to take photos in either 2D or 3D.
Samsung NX300 with 20-50mm lens will be available in March for $750, although if we want to with the aim compatible with 2D and 3D, it will cost $600 more. We'll see it in full at CES 2013.