The automotive industry embraces more and more new technologies in the image of the Volvo constructor that multiplies the innovations in this sector. Thus, the firm has announced the availability of a new update for its implementation Volvo On Call application, which now allows you to control certain functions of your car from a smartphone, but also from a connected Apple Watch or under Android Wear.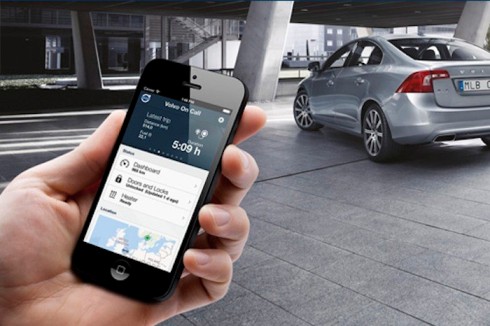 Before you can drive a car through a connected watch, manufacturers innovate by offering new functionality. Thus, Audi had demonstrated at the last show of the MWC in Barcelona of recognition of the driver via a connected LG watch.
At Volvo Cars, it is now possible to set some functions of a car with its shows connected and using the Volvo On Call application.
"Volvo On Call is an application that allows you to literally have control over each element daily via your Volvo. You can pre-program the heater in case of cold and frosty mornings or cool off your car in hot weather, check the fuel level, mileage, or the date of the next revision. Volvo On Call even helps you locate your vehicle in crowded parking lots", told David Holecek, Head Connectivity of Volvo Cars.
The application is compatible with the Apple Watch, connected watches under Android Wear. It also allows using the Microsoft Cortana voice control system from a Windows Phone smartphone. Thus it is possible to control various settings, lock or unlock the car, to locate and use other services under the brand as viewing the fuel level, for example.
Volvo On Call always possible to provide security services activated when the airbags are deployed or when the driver needs assistance. The Volvo On Call system is integrated as standard on the new XC90 on the main markets worldwide.