The Samsung Galaxy S5 burst onto the scene almost four and a half months ago, in April 2014 although with the design specifics and running software, you would still think it to be just four and a half minutes ago that it came to life.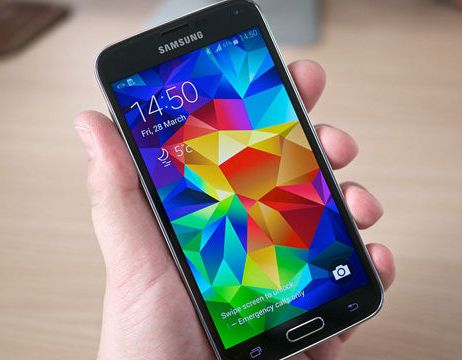 While the phone was previously branded as simply a 'successor' to the Samsung Galaxy S4 – due to the fact that it was seen as marginally better than its predecessor – there is actually a lot to adore about the S5. To begin with, the screen alone will dazzle you into testing the model at the very least, as a 5.1" HD ready screen is a rarity, even in today's market. When it comes to watching video and TV on your devices – which US Hispanics in particular enjoy doing – then a bold, powerful screen is more than needed. US Hispanics account for as much as 47 million of the TV viewing figures in the US, but the number who have begun watching from a mobile or smart device has reportedly increased by as much as two hours on average since 2011.
10 million Hispanics watch video on their mobile devices – once again highlighting the need for a state of the art screen – but they also download and browse apps and social media on a regular basis too. With the Galaxy S5's 4G LTE network – paired with download boosters – the 80% of US Hispanics who were found to use social media in a Pew study in August 2013 can do so at higher speeds and faster rates. The faster function abilities stretch right the way into other apps as well, such as the map tool for example.
The phones design is another admirable feature of the S5, as it includes a slick silver outline to its jet black screen and button features, while it weighs just over a tenth of a kilogram – making it both sleek and easy to carry. Given that as many as 63% of US Hispanic adults – per a recent Experian Marketing Service estimate – which is 3% more than the 60% of non-Hispanics, smaller aspects of a phone such as its design and its weight can make a dramatic difference in one's opinion on whether to purchase the device, or go for a similar yet more sophisticated model.
The battery life of the S5 is absolutely terrific. With as many as 29 hours talk time available, it is hard to turn down such an impressive figure – even without the aforementioned accompanying features. US Hispanics were said to spend 54 more minutes on the phone than non-US Hispanics, meaning that this could easily be the phone for them as we reach the end of summer.
Finally, the pricing of the device makes the S5 completely competitive with the market. At a full price of $609.60 – which is $50 less than T-Mobile's usual price for a limited time only – is particularly appealing should you have a lump sum to hand, but if you don't then you can always stick to the 24 month plan that is also available, at a price of $25.40 per month.