Samsung and LG agreed to submit substantial smart watches in the country, promising to offer them worldwide between October and December.
South Korean companies are not alone: in the framework of IFA (which will be from 5 to 10 September in Berlin), Sony is expected to renew its line of watches and Asus officially present its smartwatch, the Zenwatch.
SAMSUNG GEAR S
The Gear S is the sixth company smart watch, and combines two previous designs to provide Supler AMOLED screen, square as The Gear 2 but curve as that of The Galaxy Fit, to offer a format that, in theory, fits better on the wrist of the user.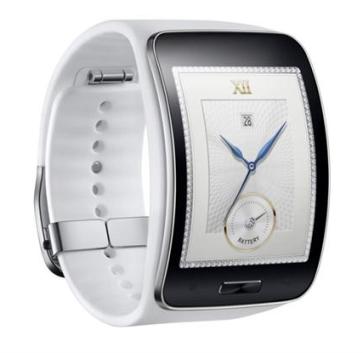 The rest of the specs and features are the traditional, to show notifications coming to your clock on the screen, but adding a 3G and Wi-Fi connection and a separate GPS itself; so the watch can receive messages, e-mail and other without relying on a smartphone, as well as display maps (Nokia HERE) on the 2 inches touch screen. It even has a keyboard to respond to messages and calls can be made; it is, in short, a wrist phone: it has a dual-core chip, 512 MB RAM, 4 GB internal, heart rate monitor and is resistant to water and dust. According to Samsung 300 mAh battery gives 2 days of autonomy.
A dark but interesting fact is that this device uses Tizen, a Linux distribution on which Samsung has put a lot of effort, and avoids the use of Android Wear (which itself has its clock Gear Live), Google's platform for this type of devices.
Along with this watch phone (similar in function to the Timex Ironman One GPS+ presented a few weeks ago) the company presented a kind of necklace that functions as a hands-free Bluetooth.
LG G WATCH R
LG had already announced in a video that planned to offer a clock with circular screen in the style of the Moto 360, and fulfilled: G Watch R offers precisely that, with Android Wear and a very classic look.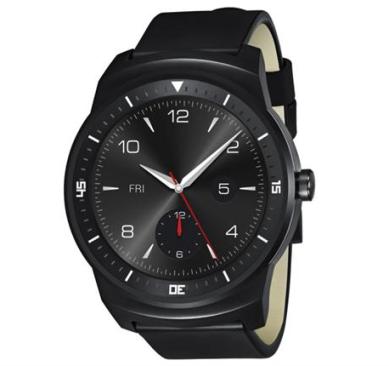 This watch has a 1.3-inch plastic OLED display (P-OLED, as the G Flex), which the company has good visibility to the sun-a weakness of his brother, The G Watch – a Qualcomm Snapdragon 400 chip, 512 MB RAM, 4 GB internal and a 410 mAh battery, besides being resistant to water and dust. It has a heartbeat sensor and a steel body, besides accepting standard mesh of 22 mm.