The League of Legends is an action game with role playing elements that you can play online with other people. In this game, there are different teams with different attributes that you can play as. You can fight against other player's one on one or with multiple players in different types of game modes.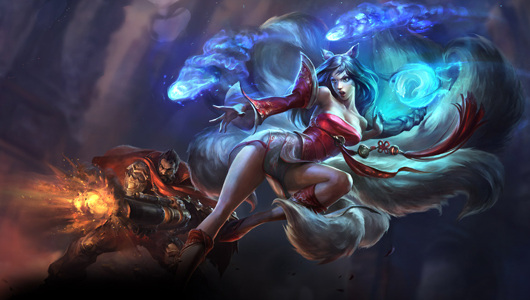 One of the great things about this game is that they are constantly adding new characters that you can use. Because of this, you will never grow bored with this game. It always offers new things to do and try out.
League of Legends is one of the best head-to-head online games there is. You can combine elements of strategy, reflexes and teamwork to defeat your opponents in a variety of different game modes.
The game features many different maps, game modes and is updated regularly. The reason they are able to update the game so often is because so many people participate in it. There is always a demand for new updates and the developers bring that to the table for their players.
One of the great features of this game is the amount of control the users have. It is not a simple fighting game where all you have to do is memorize moves to win the game. Instead, there is a large amount of tactics that you can consider and use. Along with this, there are also many countermoves to those strategies. It is up to each individual player to come up with and develop the type of fighting tactics that they are going to use. Not only this, but they will have to continually work on their strategy as the community learns about new ways to win matches and how to counter those new techniques. This is a game that rewards smart players that can develop advanced strategies.
In this game, you will be able to play against other people online or computer-controlled players. They also have a ranking system which will allow you to see how well you are doing against other players. This gives you yet another reason to work hard and get better at the game. Battle your way to the top of the rankings and be able to call yourself the best league of legends player.
League of legends offers one of the largest online communities around. There are over 10 million people that have played this game to date and the number continues to grow even today. They offer tournaments that are open to players worldwide which includes the main event – a championship series which features professional players that compete to win millions of dollars in prizes. As you can see, the League of Legends is a serious game that everyone should play. If you are looking for a great game, this is it.