A new prototype developed by an Israeli company promises to complete the battery charge a cell phone in under a minute. With its origins in the Department of nanotechnology of the University of Tel Aviv, StoreDot presented a device based on peptides, a series of molecules made up of amino acids that can be used to reduce drastically the loading time of electronic devices.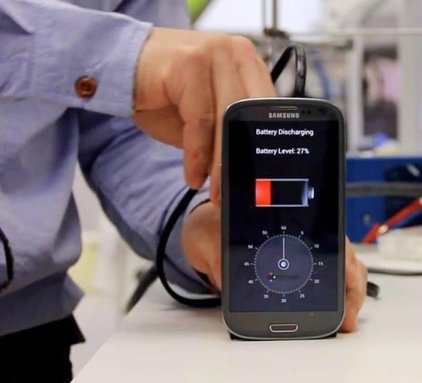 The demonstration, held at the conference of Microsoft Think Next, it was made with a Samsung Galaxy S4, but this Israeli start-up plans to adapt this technology for different models on the market.
StoreDot charger is quite larger than a smartphone equipped with a five-inch screen, but its creators hope to reduce their size. In turn, commercial launch planned for 2016, with estimated price $30.