The profile page of the Twitter users have a visual redesign, which will personalize a photo in the header and highlight the most interesting tweets. The company confirmed this change in a statement posted on its official blog, saying that the new view will be available beginning in a small number of accounts, but will be extended to other users around the world in the coming weeks.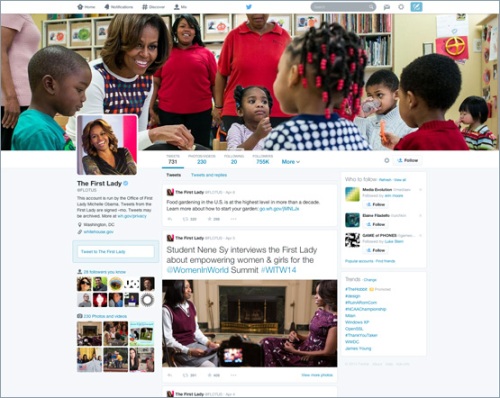 image from: blog.twitter.com
At the time, Twitter has faced many changes in the appearance of its platform in order to reach a wider audience. During these redesigns, the recipe seems to be the same: to have a design similar to Facebook, the world's largest social network. A custom image in the header of the page and a larger profile picture stands out. In turn, the videos and photos posted are now featured in a gallery of multimedia content.
Among the changes incorporated in this new redesign, users can view publications featured in a slightly larger format. It also can highlight certain tweets at the top of your profile.
In addition, those wishing to see the profile of a user on Twitter may have a number of options that will better filter content, whether for tweets, photos and video or conversations.