When DVD's first emerged in the 1990's, many were blown away by the dramatic increase in sound and picture quality compared to the fuzzy, wobbly VHS of yesteryear. With access to specific scenes at the push of a button and behind the scenes bonus features, it was a huge leap forward in technology. But times have moved on and DVD's are starting to look like the dated format, with the arrival of Blu-Ray.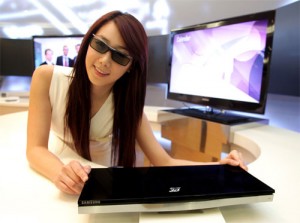 Blu-Ray Explained
With several times the resolution of DVD and as good a sound quality as the human ear can really detect, Blu-Ray is an optical disc format that looks very similar to a DVD or CD. In fact, for this reason, new Blu-Ray players will play CD and DVD's as well for your convenience.
With ultra sharp background image details and crisp high-def resolution and the ability to recreate theater style surround sound encoding, they can sometimes rival the quality of seeing a movie in the theater itself.
The Technology
CD's and DVD's have a nasty habit of getting scratched very easily, but Blu-Rays are made of a much tougher material. Blu-Rays are so called because they use a blue laser unlike the red one used by DVD's. This has a higher frequency and so can read more detailed information of the disc. They also have a higher quality compression than DVD's.
More Than Just A Disc Player
More recent Blu-Rays players have the ability to connect to the Internet and support apps for streaming video on demand. Other available apps include radio, weather and news. As things develop, this is likely to evolve, with the disc becoming just the starting point for your entertainment. This is similar to some video games, where the disc itself is not the final word in your experience.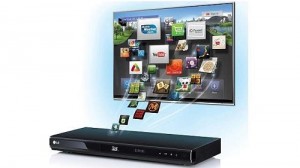 Getting started
To get the most out of your Blu-Ray, the most obvious thing you will need is a decent quality screen to view it on. Pick up a high-def TV (1080p resolution if possible) and also an HDMI cable. These are super high quality cables that are the easiest, most efficient cable choice. You can of course still use an older component cable, if you like and the image quality will still be very good. As Blu-Rays more and more connect to the Internet for extra information, it might also be worth looking for a player with a built in Wi-Fi connection.
The Future Is Bright (And Clear)
Blu-Rays have taken the crown from DVD's and look here to stay, at least for the near future. When you view one, it is hard to imagine a clearer or better sounding experience. But as with all technology, it will no doubt seem outdated in a few years. In the meantime, open your eyes and ears to an amazing audio-visual experience.